Discovery Bay & Runaway Bay
.actvities li:hover { background-color: #eee; } .actvities { margin: 0; padding: 0; list-style-type: none; } .actvities li { counter-increment: step-counter; margin-bottom: 10px; list-style-type:none; } .actvities li::before { content: counter(step-counter); margin-right: 5px; font-size: 80%; background-color: rgb(0,200,200); color: white; font-weight: bold; padding: 3px 8px; border-radius: 3px; } h2.card-title { font-size: 1.4em; }
Visit Discovery Bay
Jamaica's Most Calm & Beautiful Untouched Harbor
Just an hour's drive East of Montego Bay lies Discovery Bay, Jamaica's most pristine natural harbor named to commemorate where Christopher Columbus first set foot in Jamaica. Though historians dispute the accuracy of this title, Discovery Bay is known for its breathtaking Green Grotto Caves and gorgeous white-sand beaches. Our world-class Discovery Bay villas are located along the eastern shore of the bay, offering an exclusive stretch of private homes, cottages, and villas affectionately referred to as "the Riviera."
The beauty of Discovery Bay lies visually in its pristine landscape, merging breathtaking sea views with the lush, untouched landscape of the tropics. Also favorable, however, is its proximity to all your favorite Jamaica amenities in both Ocho Rios and Montego Bay. Nestled neatly between the two, Discovery Bay is home to some of the Caribbean's most spectacular beaches, as well as natural wonders like the gently winding Pear Tree River and the aforementioned Green Grotto Caves.
If you're seeking a refuge of peace and calm, as well as proximity to fantastic watersports just steps from your front door, look no further than a Jamaica villa in Discovery Bay. You'll enjoy the fully-staffed service that Jamaica Villas guests know and love, as well as bonus amenities like paddle boards, kayaks, and so much more.
For villa information or inquiries, please contact our villa specialists at 301.229.4300.All other inquiries, please click here.
Guest Favorites Around Discovery Bay:
Dunn's River Falls: Located in nearby Ocho Rios, take a guided tour of this 600-foot-high waterfall as it cascades down below.
Fishing & Boating: The local beach at Island Village offers a full range of charters and activities for villa guests.
Green Grotto Caves: Experience the magic of these underground caves with a crystal-clear lake at the bottom.
River Rapids: Located in Falmouth and in close proximity to Discovery Bay, you'll enjoy adventure and excitement.
Fortlands Point on the Beach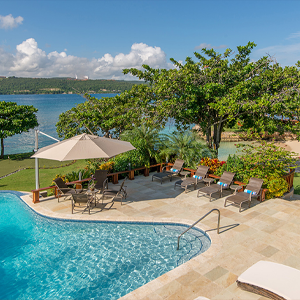 Amanoka on the Beach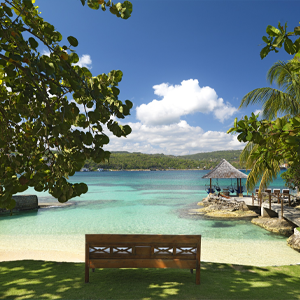 Keela Wee on the Beach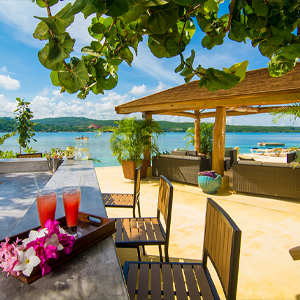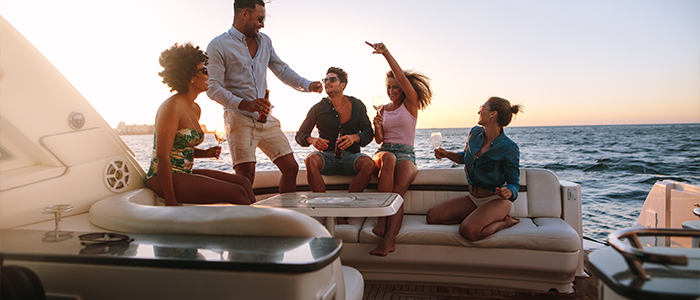 Explore a collection of waterfront retreats on the aptly-named "Riviera," nestled in the heart of the beautiful and exclusive Discovery Bay area.