Budget
Your budget will consist of the villa rent plus the 3 G's:
Groceries
Gratuities
Ground Transportation
Villa Rent
This buys you exclusive use of the fully-staffed villa and all amenities that come with it as described on each villa page. Rates are based on double occupancy per bedroom.
High Season: December 15 to mid-April (generally April 15)
Low season: Mid-April to December 14 (generally starts April 16)
*April dates depend on Easter holiday dates each year
Groceries
Food, glorious food, is yet another reason thousands of people choose the villa vacation. The Jamaica Villas Gourmet Cuisine Cooking Course was started in 2004 to raise the bar on everyday menus, and our chefs brilliantly rose to the challenge!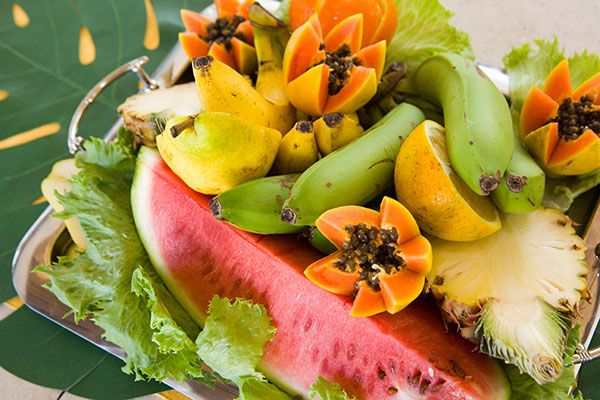 A typical grocery budget is $65-$75 per person per day and $35-$45 per day for preteens. This may vary up or down depending on market prices and menus. If you request shrimp, lobster, imported beef or large quantities of other food items, this estimate will increase. Your cook will pre-purchase your first few meals, pantry staples and a small starter bar (a few bottles of Red Stripe, moderately-priced wine and rum). Additional alcohol requests will increase your budget.
If you wish to go to the various markets with your cook, you are welcome. Otherwise, simply review with her your tastes and distastes and she'll handle it all while you stay at the villa and relax. At week's end, she will present receipts and reconcile your account. [Note: A few villas have higher food and beverage budgets.] We cannot accept prepayment for groceries or staff gratuities at Tryall Club villas. Please be prepared to pay for your groceries with cash or credit cards and to tip your villa staff and driver with cash. They will welcome both US and Jamaican dollars.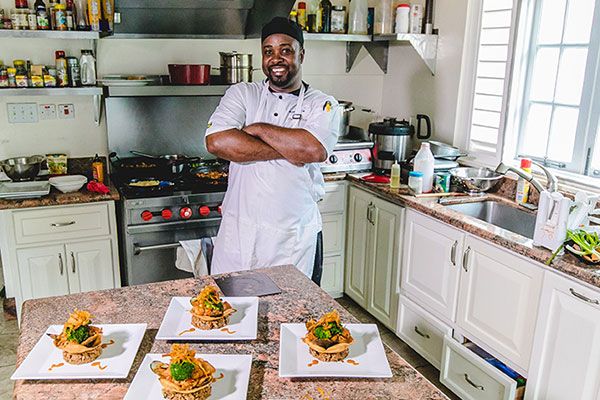 Estimating grocery costs is not a science. Much depends on the menus you want and current market prices. Obviously, this is a variable so anticipate that your cook may refund money at week's end... or ask you for more money mid-week. In either case, your cook or chef will reconcile your food and beverage bill at week's end.
On your first day at the villa, your cook will meet with you regarding menus for the week, then finish the week's shopping. At that time, you will give her cash for your food and drink plus her $80 taxi fare.
Plan to pay for your groceries and gratuities in cash. Both USDollars and JADollars are welcomed. Alternatively, if one or more of you wish to go to the supermarket with your cook, you may use your credit card. (Stores will not accept your card from your cook if you are not present with her.) Roadside vendors of fresh fruits and produce will require cash.
Indulge Service
Visit their website www.indulgejamaica.com to order online or send us your list and we will help you out in the order.

All items will be delivered to your villa prior to your arrival.
There are no refunds or returns on items purchased.
US$45 delivery fee applies to each order.
Prices are subject to change without notice and all items are subject to availability.
Orders can be placed online but payment will not be taken until all items are confirmed.
Indulge Concierge Services Jamaica Ltd. has serviced Jamaica's villas since 2010. Indulge offers our villa guests the option to purchase a variety of wines and spirits which are sourced in Kingston before they arrive in Jamaica. A confirmed invoice and prepayment guarantees your selections for your vacation.
They are proud members of Jamaica Association of Villas and Apartments (JAVA) and Jamaica Hotel and Tourist Association (JHTA) and are endorsed by them as villa concierge of choice!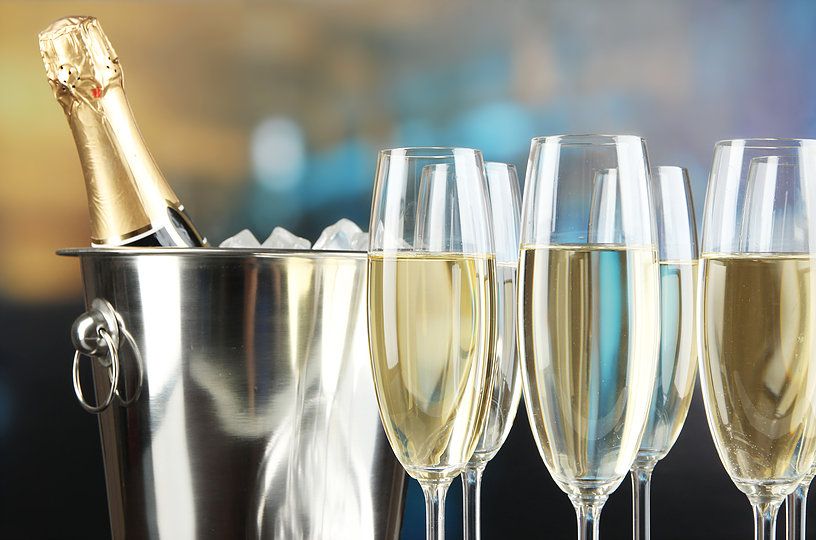 CPJ Market
CPJ Market offers the island's widest selection of premium wines, spirits, and foods; coupled with best-of-class customer service. Orders can be placed online and delivered to your door ahead of arrival or during your visit at www.cpjmarket.com. They accept both VISA and Mastercard. Visit them online or in-store in Montego Bay or Kingston to check out their wide array of products from meat & seafood to your favorite snacks. Stock your villa's bar, fridge, and pantry with CPJ Market's premium products today!
You can reach them using their online chat tool or by phone/WhatsApp at (876)-289-6282.

Store Hours & Locations:

Montego Bay: 1 Guinep Way, Montego Freeport, St. James, Jamaica

Monday - Friday 8:30 am to 7 pm, Saturday & Sunday 9:00am to 5pm



Kingston: 71 Lady Musgrave Rd, Kgn 10, St. Andrew
Monday - Saturday 8 am to 6 pm
Drax Hall, St. Ann


Gratuities
Recommended staff gratuity at the end of your stay is 10% of the villa rental in High Season, 15% in Low Season, divided among your staff members in accordance with the Gratuity Guide you'll find in your Welcome Book.
Plan to pay for your gratuities in cash. Both USDollars and JADollars are welcomed. (Silent Waters requires prepayment of gratuities).
Ground Transportation
We recommend our excellent drivers and their air-conditioned vans either fulltime or on call. Fulltime driver service starts from $1,065 per week plus 15% gratuity. Alternatively, we can rent a self-drive car for you (left side driving, right hand steering.) Click here to see our complete schedule of rates.
Child Care
For dedicated support, employment of a nanny enables the best of all holiday worlds: carefree parents and children being cared for nearby. Generally, the hourly nanny rate is $12 per hour (rates may vary). Plan to budget approximately $20 per day for your nanny's meals as well. We can provide cribs and high chairs on request, for a modest fee. Staff in all our villas love children.
Additional Guests
Additional guests attract additional charges. This fee is waived for infants under 6 months of age.
If approved by the homeowner, most villas charge $30 per person per night for each additional guest when maximum occupancy is exceeded.
The following are exceptions:
| Villa | Cost |
| --- | --- |
| A Summer Place on the Beach | $50 per night |
| Allamanda | $50 per night |
| Amanoka on Discovery Bay | $150 per night |
| Canoe Cove on the Beach | $100 per night |
| Coral Cove Villa on the Beach | $35 per night |
| Fortlands Point on the Beach | $100 per night |
| Greatview | $50 per night |
| Happy Hour | $100 per night |
| Hidden Bay by the Sea | $100 per night |
| Keela Wee on Discovery Bay | $100 per night |
| Makana on Discovery Bay | $100 per night |
| Malatai on the Beach | $100 per night |
| Scotch on the Rocks | $100 per night |
| Seven Seas on the Beach | $35 per night ($250 per week) |
| Sugar Bay on Discovery Bay | $210 per night |
| Whispering Waters on Discovery Bay | $100 per night |